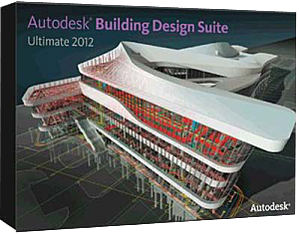 Autodesk and Lenovo have recently teamed up to help create Technology Makeover, a program that supplies hardware and software to a deserving small business. For the first ever award of this program, Autodesk reseller Ideate was asked to recommend a customer. That customer turned out to be Alan Mascord Designs.
Alan Mascord Designs is an architectural design firm in based in Portland, Oregon. They were an early adopter of technology when founder Alan Mascord went cold turkey from the drafting table to an AutoCAD equipped PC back in the 1980s. For the next couple of decades, the company grew as did their reliance on current hardware and software technology. In the mid-2000s however, as the economic crisis hit, Mascord was forced to make some tough choices. Staff was reduced by half and company morale was at a low point. It was also during this time that Mascord avoided making large investments in hardware and software.
This is where Autodesk and Lenovo came in this year. As a result of the Technology Makeover, Mascord received eight seats of Autodesk Building Design Suite 2012, five new Lenovo workstations, one new Lenovo server, a Lenovo tablet, two 3D mice, and twenty five Autodesk training guides — all free of charge. Autodesk reseller Ideate also provided three days of training for five employees.
"Lenovo and Autodesk were excited to team up on this Technology Makeover," said Amy Bunszel, vice president of AutoCAD Products at Autodesk. "We know many of our customers are still struggling through this down economy, and both Autodesk and Lenovo wanted to do something that could make a significant impact."
Other than the obvious, Mascord has witnessed a boost in morale among employees and a very tangible benefit, an increase in business due to the new 3D design services they now offer.
Gary Higginbotham, Director of Marketing, Graphic Design and Green Building at Alan Mascord Design Associates says, "Autodesk's generosity and fantastic new tools and resources give the staff a huge morale boost and provides our business an opportunity to innovate and redefine what we can do for our clients — which will help us recover from the economic turmoil the residential construction industry has experienced in a more efficient, streamlined and much faster fashion than we would have otherwise been able to do."
If you are wondering about future awards of the Technology Makeover, Melissa Christensen, Director of AutoCAD Marketing says, "Due to the positive response from Mascord and the public, Autodesk will soon be launching a contest to find the next small business for a Technology Makeover. Look for more information on the AutoCAD Facebook page in the coming weeks."
For more information on this story, catch the five part series on YouTube at:
Author: R.K. McSwain