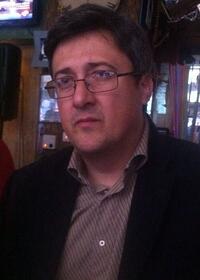 Helpful software is something virtually everyone can relate to. The only problem with helpful software is that many times this comes with a hefty price tag. BabaCAD is different.
BabaCAD is free software for CAD users and developers. According to Mirza Coralic of BabaCAD, the site is beneficial for both the novice and experienced CAD user. The site offers a full suite of downloads to help meet the needs of users.
In addition, the site's forum and blog help address common questions among CAD users, so those using the software can always find answers and helpful tips.
Here, BabaCAD's Coralic described some of the biggest and best features of BabaCAD and shared some plans for the free software site's future.
BabaCAD offers free software for individuals to create their own technical designs. How does this free software differ from what people can purchase?
BabaCAD as a freeware software differs in a few minor features from costly commercial software. Missing features can be compensated by using LISP scripts or programming new features using free BabaCAD API.
What do you think makes up the perfect workstation for CAD users?
BabaCAD is very economical because users don't have to change their workstations to work with it. Minimum recommended configuration is dual core workstation with 128 Mb. But, users who can afford Intel i7 based workstation with GEForce GTX 980 and SSD disks will experience BabaCAD like driving a new La Ferrari (startup time < 0.2 seconds).
In terms of the perfect workstation for CAD users, I would recommend everyone to go for middle-powered workstation from graphics workstation market, and I guarantee a good CAD performances using most CAD software packages today.
Your website says that the software you offer is always growing to keep up with trends in the industry. How do you ensure you are keeping up with these trends and offering what individuals proficient in CAD need?
I'm active in a few CAD forums and reading CAD portals to get myself up to date with CAD trends. I read user comments and questions on the BabaCAD forum and try to analyze and prepare the next software release with requested features included. As an example, there is the story about making command ASPLIT (Area Split) in BabaCAD. I found one user asking about how to write LISP function to equally divide some irregular area or closed polyline. I read other users' comments and realized that this problem is not trivial and only a few costly "Land Design" software can solve this problem. I wrote some math algorithms and programmed a new command in BabaCAD, named AREASPLIT or ASPLIT.
What kind of customization do you offer users?
LISP scripts and BabaCAD API are customization options in the current BabaCAD release. BabaCAD API is included in the installation package in the form of c++ header and library. LISP is available as a free extension module. There is a developer's section on the home site where developers can read more about programming BabaCAD extension modules (.bem). Some users asked about macro scripts, which I will try to enable in the next release.
Of the features that BabaCAD offers, what are some of the most popular/used features that users recommend?
Block explorer, object snap and tracking, smart dimensions and plot to scale are features that users value most. LISP programming in BabaCAD is something that advanced users find useful, as commercial CAD programs have LISP enabled only in their premium packages.
What are some of the challenges individuals face when working with CAD? Are there any limitations that BabaCAD either has or overcomes?
I've realized that many "newbies in CAD" users start to use BabaCAD. They often contact me and ask trivial questions about CAD. That's why I made some video tutorials covering beginner's topics. BabaCAD breaks the size/capacity ratio and I will quote one user from the Belgium CAD forum talking about BabaCAD: "If you look at the size (less than 5 Mb) and opportunities, this is out of proportion!"
What does the future look like for BabaCAD? Are you able to talk about any special or upcoming features?
I'm working hard to enable 3D modeling in BabaCAD. Here are some upcoming features: spline, extrude, revolve, loft, sweep to make complex 3D objects, and one special feature is NURB surface modeling. Some of these features have already passed my internal beta testing, so with God's help, I hope that a beta version will be available for download soon.
How user-friendly are the features? For instance, can someone who is just starting out with CAD use BabaCAD?
BabaCAD is very user-friendly, as users can choose between using menus, toolbar buttons and a command window to input commands and parameters. Right mouse button clicks bring about a popup menu with many different options, based on which command is currently active. Users can create buttons for custom LISP functions and associate a new command to it.
What are some of the other features users can work with while using BabaCAD?
Users can draw many complex objects by using the pline command, because there is an option to include arc (bulge) segments inside a polyline object. Hatch is another useful object, as there are many patterns included but not limited to. Users can download pattern files (.pat) from many CAD-related sites to get more hatch patterns. There is a great feature using multiple viewports inside paper layout. Multiple viewports allow users to display some model parts with more details using smaller plot scale factor.
Please share any additional information you would like people know about BabaCAD.
I would like to inform existing users that I'm aware of some bugs in the current release 1.3. They can check to see if there is a newer beta version with bug fixes until the next stable release. Beta version download can be found on the "Extension Modules" section on the home site. Upcoming the BabaCAD 3D release 1.4 will also include all bug fixes.