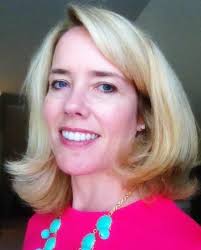 As editor of Acronym Online — a source of news and information about CAD and related digital design technologies for public-sector professionals in the fields of AEC, manufacturing, and GIS — Caron Beesley of knows that government agencies are committed to accountability and doing more with less. That's why it is important for these organizations to use software efficiently and cost-effectively — and in ways that aren't always the same as those of private-sector users.
Acronym Online was created ten years ago to support the unique needs of CAD users in government. In this interview, Beesley details what Acronym Online offers government CAD users to help them better serve their communities.
Is CAD use different for those in the public sector vs. private?
Government agencies are constantly tasked with doing more with less; the focus for the public sector is more on realizing efficiencies and productivity, rather than profitability. Because they are funded by the taxpayer, government employees, agencies and departments are also highly accountable for the work they do and the impact it has on the community. For example, transportation infrastructure engineers and designers are under constant pressure to deliver value and demonstrate the outcomes of their investment in new infrastructure.
CAD software has evolved tremendously to the point where government users are able to realize a holistic view of the design/build process. They can adjust designs during the concept phase to save costs down the road. They can share prototypes and simulated scenarios of what highways, bridges, and buildings will look like before they're built, and ensure stakeholder buy-in early in the process. Government agencies are also using CAD software to better manage the performance of buildings and facilities after they're built.
All of which saves time, reduces errors, and increases efficiencies.
What tips and tricks do you find are most useful to public sector CAD users?
Again, it's about doing more with less. Budgets are always limited, so training is often a luxury that government users can't afford. At Acronym, we try to provide free access to the tips, tricks and training that are sorely missing by providing articles, videos, best practices, webinars, and more.
As for topics, AutoCAD is still a hugely popular tool in government, so any way we can help our readers get more out of the software is also welcome. We also have a strong body of readers who've made the move to vertical industry solutions like AutoCAD Civil 3D and Autodesk Revit. Adoption of these tools takes time, so that's a need we try to cater to as well.
In what ways do big data and cloud computing impact the public sector usage or need for CAD and other design-related tasks?
Cloud computing is a perfect match for cash-strapped government agencies seeking — yes, you guessed it — to do more with less. Access to cloud-based CAD and collaboration tools make it much easier for agencies to interact with the diverse field of contacts and departments they deal with on a daily basis, many of whom aren't tech savvy or don't have design software on their computers. By making design documents and other materials available in the cloud, products like Autodesk 360 help design, engineering, and project teams work and share assets more efficiently on a centralized platform and via any device.
It all adds up to a much more streamlined and expedited workflow.
As for big data, we all know that civil engineers are dealing with larger amounts of data from the design stage through the lifecycle of a project, but making sense of and deriving value from that data has always been a challenge. However, as big data assimilation and analytics tools evolve, designers and contractors are finding ways to make good decisions quickly and bring more intelligence to the design process.
Take Autodesk InfraWorks 360, for example, a perfect solution for government agencies involved with infrastructure projects. This modeling and visualization tool simplifies the creation of large-scale infrastructure models from existing big data sources, including 2D CAD, raster, GIS, City GML, and point clouds as well as data from AutoCAD, Revit, Civil 3D and AutoCAD Map 3D.
InfraWorks also aggregates various data sources to aid in preliminary design analysis tasks such as dynamic site analysis, which predict how shadows may affect designs, and the visual classification of assets according to attributes.
How do you decide what type of content to provide on your site?
Obviously, we keep an ear to the ground as to what's occurring in the industry, but we also work with lots of industry partners who provide us first-hand knowledge of government user needs and challenges. We've also run several award programs and have invited government agencies to share their achievements with CAD. Innovation isn't something you often typically associate with the government, but their successes in the face of tight budgets and limited resources are quite remarkable.
Please share anything additional you would like readers to know about Acronym.
The public sector is very unique; the challenges, missions, and methods of working are quite different than the commercial sector. When we launched Acronym ten years ago, this was part of our consideration. (In case you're wondering, the name is a nod to the government's affinity for acronyms.) At the time, we were the first media outlet to address the needs of public-sector CAD users, and we still are.
Connect with Acronym Online on Facebook and Twitter.